About Pizza LuLu
#TotalLulu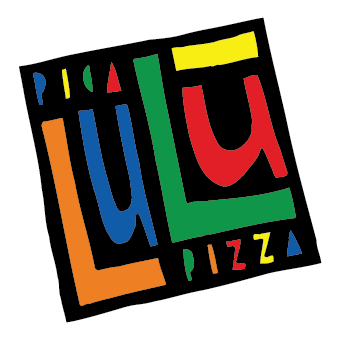 Pizza LuLu has been investing in its pizza rolling and baking skills for more than 25 years. We started out in 1993 or 1994 (who can even remember?) when we returned to Latvia from Canada with the idea of "real American pizzas": big, juicy, delicious and a little crazy. (We were totally LuLu!) Over these years, Pizza LuLu has perfected its baking skills and flavour nuances to make "real pizzas for our people", so today we can honestly say that we are dictating pizza trends in Latvia.
Figures and facts
We already have 17 pizzerias, and we are nowhere near done. Our family consists of almost 300 colleagues who take care of one another and, of course, our pizzas. If you're expert pizza-maker or want to combine work with studies - apply for the job and join our team! Pizza LuLu is a concept that reflects our lifestyle, beliefs and convictions. That being said, we are not a sect that is bowing down to pizzas and chanting every morning, but we really do like pizza a lot, and we're glad that we don't have to hide what we make them from and how.
Attitude and philosophy
It is clear that over these years Pizza LuLu and pizza baking has become much more than a business. It is our calling and passion. Honestly? We truly love only two things: pizza and life. And we want to enjoy them both "to the crust".

It is the love for pizza and life that has helped us to create the most delicious pizzas of the highest quality in Latvia, not only because we choose premium ingredients, but also because we set our own and our customers' imagination free, giving them a chance to create their own unique flavours.
To make sure that your growling belly doesn't stop you from living life to the fullest, we offer both 24-hour delivery for our night owls and 49- and 69-minute delivery guarantee. If we fail to deliver your pizza within this time, you will get it for free!
Have you noticed that pizza always creates joy and excitement, as well as promotes conversations and a sense of togetherness? Yup, that is just what we were going for. If we can make pizzas that allow people to enjoy all the moments life brings, what else could we wish for? No, seriously, what else?
Pica LuLu logotype