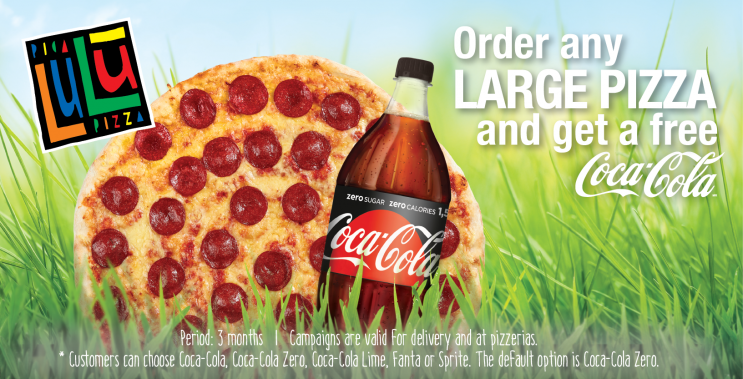 In this pizza-oven summer heat, Pizza LuLu wants to make sure it quenches not only your hunger, but also your thirst, with some refreshing drinks.
Now, with each large pizza you will get a 1.5 l Coca-Cola ZERO*, Coca-Cola, Coca-Cola Lime, Fanta or Sprite completely free!
This offer is valid for all methods of obtaining pizza: at lulu.lv, at all of our 14 pizzerias and over the phone on 80005858.
Just stay cool – your pizza will be hot enough!
Campaign period: 02.08.2018–30.10.2018.
* Add a large pizza to your basket and choose one drink. If you choose more than one, you will get 1.5 l Coca-Cola ZERO! :)