News for gastronomes – the King of all pizza kings is here, behold the LuLu Shrimp Tiger!
08.10.2018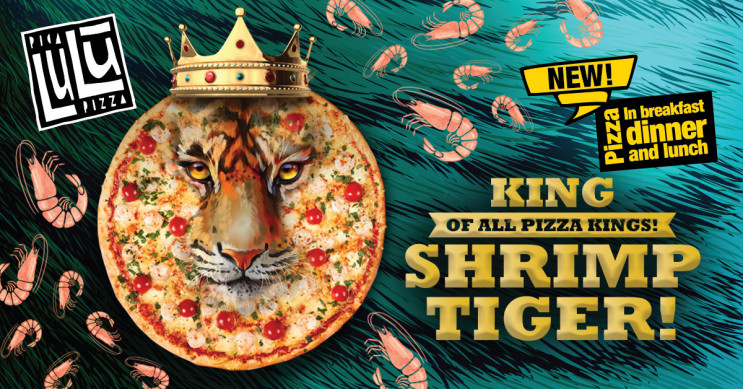 Listen up, gastronomes! The new LuLu tiger shrimp pizza has been created specifically to delight your sophisticated taste buds.
Oregano pepper, mozzarella, LuLu sauce, cheese, cherry tomatoes, sweet chilli sauce, more cheese, parsley, lemon juice and... tiger shrimp or shrimp tiger!? Call it whatever you like – it's a royal pizza for royal eaters!